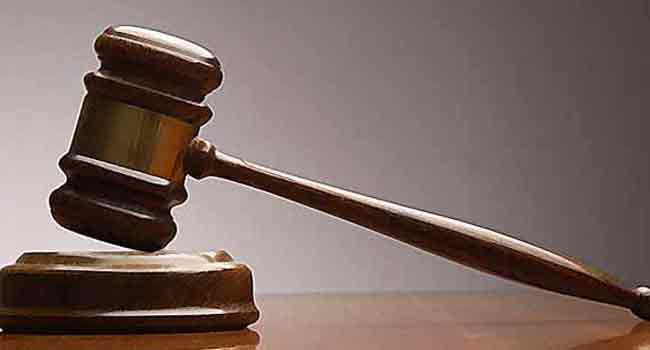 A Federal High Court Sitting in Lagos has permanently released the passport of a Senior Advocate of Nigeria (SAN), Paul Usoro, to allow him to attend to his foreign engagements as the President of the Nigerian Bar Association (NBA).
Justice Rilwan Aikawa granted the application after Usoro's lawyer, Wole Olanipekun (SAN) allayed the EFCC's fears by saying that in case of any clash between the trial date and his travel date, the trial date will prevail.
The EFCC Counsel, Rotimi Oyedepo who did not oppose the grant of the application based on Olanipekun's undertaking that the trial date is sacrosanct however urged the court to mandate the defendant to notify the EFCC's Acting Chairman, Ibrahim Magu, anytime he wants to travel out of the country.
READ ALSO: Court Acquits, Discharges Suspended SEC DG
In his ruling, Justice Aikawa ordered the permanent release of Usoro's passport and also directed him to ensure that Magu is notified anytime he wants to travel out of the country.
Meanwhile, the hearing of pending applications to vacate the warrant of an arrest made against some Akwa Ibom state government officials was again stalled at today's proceedings.
On the Ist of March, the Court had granted a Bench Warrant for the arrest of the Attorney General & Commissioner for Justice in Akwa Ibom State, Uwemedimo Nwoko, the Commissioner of Finance, Nsikan Nkan, the Accountant General, Mfon Udomah and a Cashier of the State Govt, Margaret Ukpe.
Justice Aikawa granted the bench warrant at the instance of the EFCC who told the court that the government officials are at large and the warrant was necessary to ensure their presence in court to answer to the case made against them.
The 4 Akwa Ibom state government officials are named in the charge sheet alongside the President of the Nigerian Bar Association, Paul Usoro on allegations of conspiracy and conversion of an alleged N1.4bn said to be the property of the Akwa Ibom State Government.
Snr Advocate of Nigeria, Mike Ozekhome who represented the government officials told the court that the EFCC had just filed its counter-affidavit to the application seeking to vacate the warrant.
He also disclosed that the EFCC's affidavit contained a series of allegations against his clients which required him to file a response.
Another lawyer, Dr. Charles Mekwunye, representing the Governor of Akwa-Ibom State, Udom Emmanuel, also informed the court that he would need more time to reply to the EFCC's counter-affidavit to his application challenging the court's jurisdiction.
Gov. Udom Emmanuel who currently enjoys immunity from prosecution is also listed in the charge as having conspired with the others to convert the funds.
Justice Aikawa has adjourned to May 10, 2019, to hear all the pending applications.