…Beg FG not to withdraw soldiers
By Wole Mosadomi
Minna—Twenty communities in Munyan Local Government Area of Niger State have raised the alarm over the invasion of their areas by suspected herdsmen, whose primary objective is to unleash fresh attacks on them.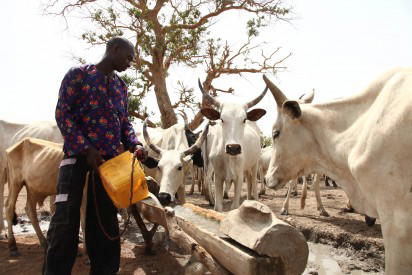 The herdsmen were said to have stormed some of the villages two days ago in eight trucks, two days to the evacuation of military personnel that had been on the vigil in the communities since January.
Representatives of the communities, while addressing journalists at the IBB PEN House in Minna, yesterday, called on the Federal Government to rescind its decision to withdraw the soldiers deployed to their communities since January.
In the last few months, some of the villagers have either been been killed, maimed or kidnapped with ransom collected before a few of them were released.
Senator David Umaru representing Niger East, which falls within the areas, and who led members of the community to the media briefing, said no fewer than 40 people had been killed within the past few months by suspected criminals believed to be herdsmen, before the intervention of the military who were drafted to the area to restore sanity.
He said: "We are alarmed that if the military should be withdrawn from the communities as planned by the Federal Government, there will surely be more calamities in the area as the hoodlums will have free access to the villages to wreak more havoc on the the people.
"The soldiers deployed to the communities have succeeded in restoring peace to the area.  In fact, they have become part of the people and the people, also part of them and what these hoodlums are waiting for now is the withdrawal of the soldiers from the area so that they can invade the area again."
The post 20 Niger communities raise alarm over invasion by suspected herdsmenappeared first on Vanguard News.