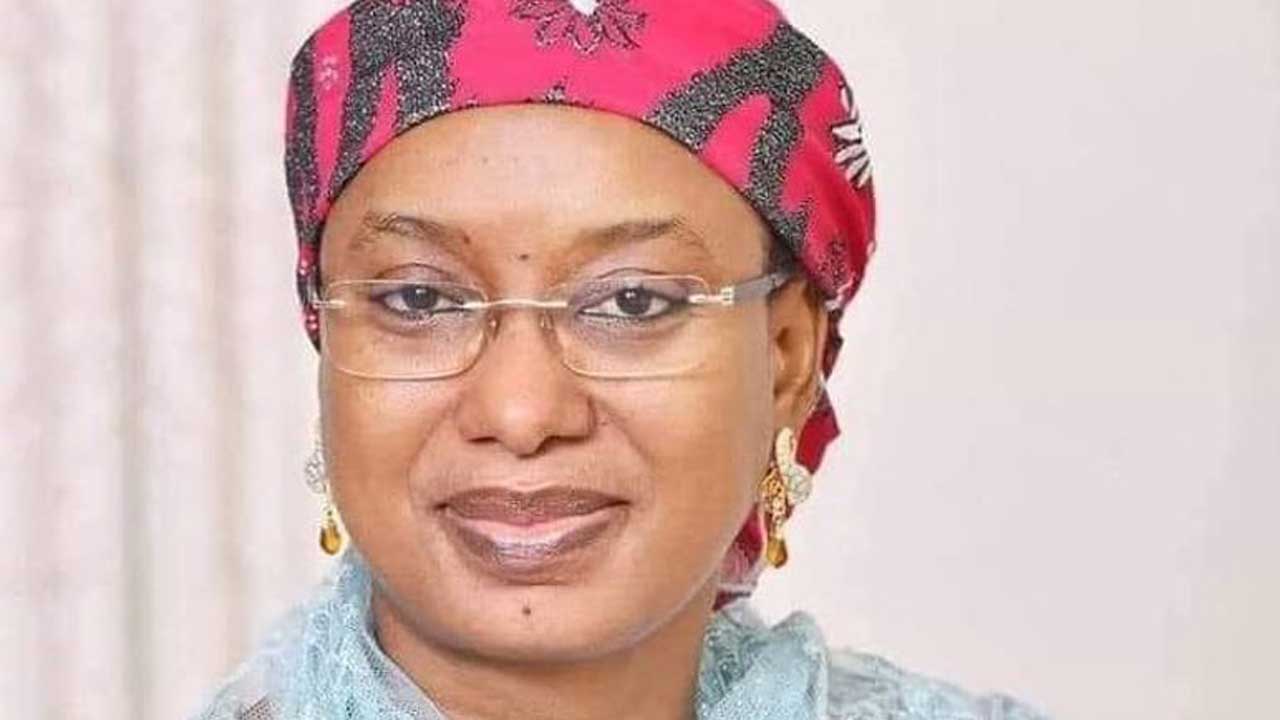 The All Progressives Congress (APC) candidate in the Adamawa governorship election, Aisha Dahiru, popularly called "Binani," has, again, sued the Independent National Electoral Commission (INEC) over the nullification of her declaration as governor of Adamawa in the March 18 governorship election.
Binani, through her counsel, Michael Aondoaka, SAN, filed the fresh suit before Justice Donatus Okorowo of a Federal High Court, Abuja.
In the ex-parte motion marked: FHC/ABJ/CS/935/2023, the APC candidate in the poll, sued INEC, the Peoples Democratic Party (PDP) and its candidate, Gov. Ahmadu Fintiri as 1st, 2nd and 3rd respondents, respectively.
Binani, again, sought a judicial review of the decision by INEC to reverse her earlier announcement as winner of the poll by the state's Resident Electoral Commissioner (REC), Hudu Yunusa-Ari.
Aondoaka while moving the motion on Monday, argued that it was the election petition tribunal that was vested with the power to decide the fate of his client in accordance with Section 149 of the Electoral Act, 2022.
He said the decision of INEC would deprive Binani of Section 285(6) which gives 180 days within which her petition filed before the tribunal on May 6 could be dispensed with.
The senior lawyer, who informed the court that though a similar suit was earlier filed before Justice Inyang Ekwo, said the sister-court ordered Binani to approach a tribunal her suit, having being an election-related matter.
He, therefore, sought a review of the INEC's action.
He said an undertaking had been signed to prove to the court that the present suit was not frivolous.
He said in the undertaking, they were ready to face any cost should the court found the case to be frivolous.
After listening to Andoaka, Justice Okorowo stood down the matter for ruling.
Recall that Binani had, on April 26, withdrew the suit before Justice Ekwo, following the declaration of Fintiri as the winner of the governorship poll.
Binani's counsel, Mohammed Sheriff, upon resumed hearing in the matter, had told Justice Ekwo that a notice of discontinuance had been filed to that effect and urged the court to strike out the case.
Justice Ekwo reminded Mr Sheriff that an order was given on the last adjourned date directing him to address the court on whether the court had the jurisdiction to entertain the case or not.
The lawyer, who informed the court that a lot of issues had come up between the last date of adjournment and today, begged for an order striking out the suit.
The judge, however, held that since Mr Sheriff had failed to go by the order of the court, the appropriate thing to do was to dismiss the matter.
The judge, consequently, dismissed the suit.