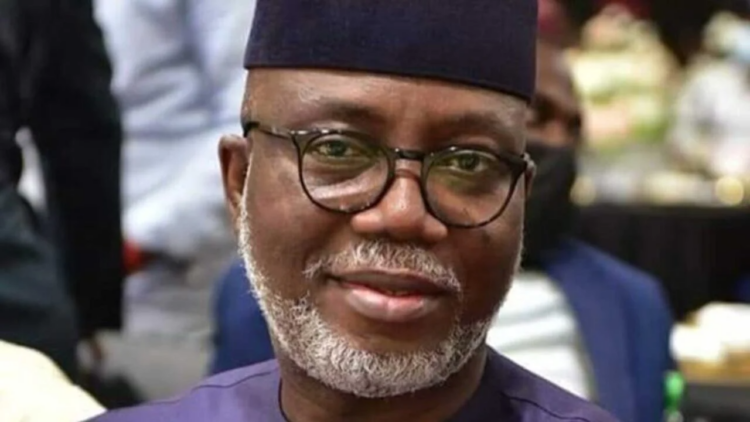 There were strong indications that the impeachment plot against the Deputy Governor of Ondo State, Lucky Aiyedatiwa, might have been stalled as the state's Chief Judge, Justice Olusegun Odusola, has declined the order of the State House of Assembly, directing him to set up a panel to probe the embattled deputy governor of the state within seven days.
LEADERSHIP learnt that Justice Odusola had intimated the Speaker of the State Assembly, Rt. Hon. Olamide Oladiji, that he would not be able to carry out the directive until the order of an Abuja Federal High Court, which stopped the impeachment process against Aiyedatiwa, was vacated.
It was gathered that Justice Odusola communicated his position on the festering issue to Speaker Oladiji as the seven-day deadline handed down to him by the state legislature expired on Tuesday.
The Assembly, at its plenary on Tuesday, October 3, had ordered Odusola to set up a 7-member panel to investigate 14 allegations bordering on official misconduct slammed against Aiyedatiwa within seven days.
A lawmaker in the State Assembly told this newspaper that Odusola advised the speaker to muster concerted efforts to vacate the order of the Abuja Federal High Court presided over by Justice Emeka Nwite, as an irreducible precondition for him to obey the Assembly's directive.
He said, " The CJ has reached out to Mr. Speaker that he cannot set up a 7-member panel to probe the deputy governor as directed by the House, claiming that his hands are tied by the interim order issued by Justice Emeka Nwite, stopping the impeachment process.
"When the speaker drew the attention of the CJ to the action of the State High Court, which vacated similar order on Tuesday, he responded that the State High Court didn't expressly directed him to act. So, the House would have to initiate moves to vacate the controversial order before we can make any headway on this matter," added the lawmaker, who pleaded that his name should not be mentioned in print.
LEADERSHIP recalls that Justice Nwite had on September 16, 2023 granted an ex-parte order barring Governor Rotimi Akeredolu from nominating a new deputy governor.
The House, in protest against the order by Justice Nwite, petitioned the National Judicial Council (NJC).
Meanwhile, Speaker Oladiji declined to comment on the development as he ignored calls and messages aimed at seeking his reaction by our correspondent.