2019: CJN urges women judges to shun "unnecessary friends"
Abuja, Dec.7, 2018 (NAN )The Chief Justice of Nigeria (CJN), Justice Walter Onnoghen, has urged women judges to shun "unnecessary friends" who are capable of embarrassing the Judiciary and the nation as the 2019 elections draw near.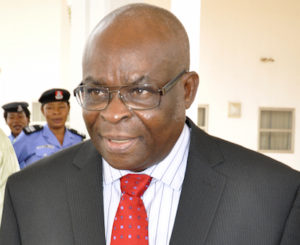 $8.1 bn repatriation: Court fixes Dec. 12 for report of settlement in MTN vs CBN case
Onnoghen made this call at th eopening ceremony of the Biennial Conference of the National Association of Women Judges of Nigeria (NAWJN) in Abuja with theme: "Life after the Bench, the judge Emeritus.
"Avoid things that will embarrass the Judiciary and embarrass you, embarrass the country and your family.
"Cut all unnecessary friends that will bring problems to the court, be yourselves and be guided by the constitution
"Call a spade a spade , heaven will not fall.
"When you do that and continue to do that, you will have no problem. That will ensure justice to all and sundry because there is nothing greater than the rule of law", he said.
NAWJN, conferred an award of Grand Patron on Onnoghen
In her welcome address, the president of the association, Justice Uwani Abba -Aji, urged the women judges to prepare for a "shift" from the Bench to the sofa.
"Retirement is undoubtedly a phase that we are destined to experience, sooner or later, mindful of that inescapable transition the theme was chosen " she said.
NAN also reports that a book titled ' NAWJN 's Compendium of papers' was also presented a book in honour of Rtd Justice of the supreme court, Justice Clara Ogunbiyi, was presented during the conference.
The reviewer of the book, Justice Amina Augie said that the book was a compilation of the papers presented at the first west African regional conference of the international Association of Women Judges in Abuja in 2017.
Augie added that the topics in the book included inheritance and possession, sexual and domestic violence issues and challenges in the enforcement of orders among other topics.
In attendance were women judges from the 36 States of the Federation.(NAN)