The Borno State Police Command confirmed on Monday that 29 people were killed and 84 injured in Easter Day multiple attacks by Boko Haram.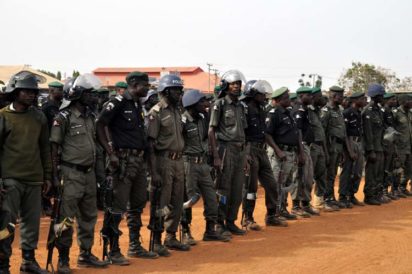 In a statement, Commissioner og police, CP Damien Chukwu said the terrorists attempted to inflitrate Maiduguri through Bale Kura, Bale Shuwair, Alikuramti and Jamine villages of Jere LGA outskirts of Maiduguri.
They were promptly repelled by military and police reinforcements.
In the process about 84 persons were injured while 20 persons were killed.
"Another 5 mutilated bodies of suicide bombers were discovered" the CP said.
The post Easter Boko Haram attacks: Police confirm 29 killed, 84 injured appeared first on Vanguard News.