•'Why I moved to DPP'
By Dayo Johnson, Regional Editor, South-West.
YINKA Akerele is believed in many quarters to have won the 2006 governorship primary of the Peoples Democratic Party (PDP) in Ekiti State but was denied of the ticket by then President Olusegun Obasanjo who gave it to Engr. Segun Oni, who allegedly came third. The man fondly called Ajinde Ekiti contested the recent governorship primary of the All Progressives Congress (APC) alongside 32 others, including Dr Kayode Fayemi, who emerged the winner. Akerele, in this interview, calls the primary a sham and has now defected to the Democratic Peoples Party, DPP, to contest the July 14 governorship election in Ekiti.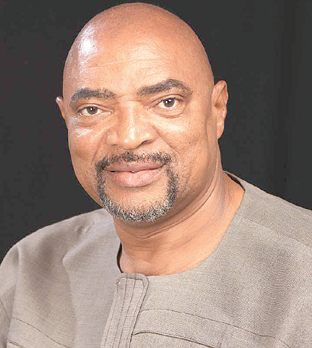 You contested for the ticket of the PDP ahead of the Ekiti governorship poll in 2006 and disappeared subsequently. What happened?
I did not disappear. Politics is not all about contesting. It is also about helping to develop your party. I had been behind the scenes in the PDP maintaining my political structure and trying to develop my state. So, the fact that I did not come out to contest election didn't mean I went on political break.   And I left the PDP when it became obvious that it was no longer the desired vehicle to drive my ambition to rescue my Ekiti people because it had been hijacked by a fake political prophet.
You were generally believed to have won the 2006 governorship primary of the PDP in Ekiti but denied the ticket. What really happened to that ticket allegedly freely given to you by then PDP delegates?
t was one of the signs of bad leadership in the PDP and the nation. Unfortunately that is the same sign I saw in the APC and that was why I left also because, when you subvert the wish of the people, you no longer practise democracy. If people came out and voted for you in a primary election and adjudged to be free and fair and, without any reason, the president summoned all the contestants to Abuja and took the ticket from you and gave the person that came third, is that democracy? That is corruption in another form and that is injustice. That is what happened in the PDP
So what happened in the PDP?
What happened in the APC primary is different. As a politician, one of the things you owe yourself is not to engage in self-deceit. Tell yourself the truth. And the home truth is that PDP defectors do not appear to be welcomed in the APC. Even if you go by what is happening in the APC after the merger of the legacy parties, you will not feel comfortable. If you look at Asiwaju Bola Tinubu's case, you will know that all is not well in the APC. That being the case, how do i actualize my dream to put in place good governance in Ekiti? It has to be done through a party especially since we do not have independent candidacy. I was badly treated in the PDP and I felt APC may be better but the story is not different.
So you are aggrieved about how the APC primary went.
I am not convinced that was a free and fair primary. I am politician, and I know my worth in Ekiti. The figure allocated to me is an insult to my political integrity. I pray that we politicians don't continue like this or else we are doomed.
Are you saying the primary was rigged ahead of the exercise?
If you want me to go elaborate, corruption has many faces. It is not until you embezzle money that you are corrupt. We have moral corruption. Delegate election is when you make delegates to vote for a preferred candidate. The moment the rules are bent and the party ignores the rules, then the exercise has been compromised. We bought the nomination form for N5.5million and paid another N2.5million to make the total money we paid to be N8 million. We went through a screening.
But there were aspirants who were went foul of the rules but this was ignored. It is not for me to now go back to the party to complain, that will amount to self-deceit. I suspected this would happen and I felt I needed alternative platform. And at the APC primary, when you spend N250, 000 to N350, 000 to lure delegates to vote for you, is that not corruption? In a general election, when you gather voters and you start giving them loaves of bread to vote for you, is that not corruption? I have been in Ekiti since January since 2016, on the field for almost two years mobilising potential APC delegates, and for someone who came less than a month three weeks to the primary and you want to tell me that individual has a magic wand and I am not a puppet in this game, nobody can convince me it was free and fair exercise. I refused to make noise about it because nobody sent me to APC in the first place. A far as I am concerned, it is a free market where you can go in and can come out.
DPP you just defected to, to actualize your dream of serving the people of Ekiti, is relatively unknown. How do you sell the party to the people to win?
Was APC not fresh when people voted for them?   When the electorate are fed up with a system, it is no longer about a party, it becomes a matter of the personalities involved and that is where we are in Ekiti right now. It is not about political parties. The people want to know what they have benefit from the big parties, the PDP and APC, but have benefitted nothing. Right now, go to town, and listen to people and they will tell you the July election is not about parties but about personalities. I am a household name in Ekiti. I have a structure that will assist me in DPP.
What are the things you intend to do differently if you become governor?
One of the major problems we have in Ekiti is the economy. As long as charlatans in the name of being professionals come in, we won't answer on how to improve the situation, especially on how to industrialize the state or energise agriculture. Industrialisation and agriculture are the two key areas I want to focus on. Today, there is no single industry in Ekiti; all you see everywhere are hotels. How do you run an economy that will put food on the peoples' tables when they don't have a single industry, when the youth don't have the means of standing on their own, civil servants are owed 8 to 9 months, and artisans and traders are not patronised because civil servants are not being paid? Now, the incumbent administration is building bridges. You can only do urban renewal when you have conquered hunger. For someone that is hungry, it is not about the bridge, it is about how to put food on his or her table. What Ekiti people do now is to write promissory notes in schools in view of their inability to pay their children school fees. Poverty at its peak; caused by bad leadership and governance. I believe, based on my experience, that I can reverse the situation.
How do you intend to clear the backlog of salaries and other debts you will inherit from the outgoing administration? 
It will be no longer usual business of what comes from Abuja. We are going to look inward. We have land for agriculture and we are going into a mechanized one. We are industrializing the state. We are opening Ekiti to the world. Look at rocks everywhere and Nigeria is a constructing nation. One of the core ingredients is rock and we have it in abundance but nobody is looking in that direction because money is coming from Abuja. How much is the backlog of salaries that we can't pay? But as long as we rely on what comes from Abuja, the arrears will go to 15 to 16 months.
You said the coming election is going to be about personalities and not political parties. If you line up with Olusola Eleka and Kayode Fayemi, who do you think the people of the state will queue behind?
If I know they will queue behind Eleka and Fayemi, then I won't be talking and out as a candidate under DPP. Fayemi is my good friend. We spoke few days ago; apparently I wanted to tell him about my plan. Politics is all about interest, not about a friend. When Fayemi wanted to contest in 2014, I supported him because I believe he would still do better than the man who was coming. Now, he had the opportunity to rule the state, in the four years, what changed? In the case of Fayose, he is not the one contesting, it is Eleka. Eleka cannot even carry the burden in his ward in Ikere not to talk of the problem in the whole of Ikere before talking of the whole Ekiti problem. What is Eleka's political experience? Eleka was a lecturer and has not learnt anything politically as deputy governor. In my case, I know my people and my people know me. If I am not known and I am coming on a new party, I will be walking a tight rope. I was nominated for ministerial position while in the PDP but Fayose insisted that the nomination will not stand. That is politics, gambling. But this one, I am not gambling because I have done my arithmetic well and I believe I am on the right path.
There is the thinking that on July 14, the use of federal might by the APC may play a role in winning the election. The party has just raised a 77-man team for the Ekiti election. Is that not intimidating?
You know President Buhari well; most of the things happening, Mr President is not aware. The President Buhari that you and I know very well is not the type that will allow democracy to be raped in such a manner that will affect his name, party and the country. Federal might is just a nomenclature to intimidate the opposition. People should be ready to vote and defend their votes. I don't believe in federal might.
The post EKITI 2018: Obasanjo rigged me out for Segun Oni, APC disappointed me, but I will be governor – Yinka Akerele appeared first on Vanguard News.