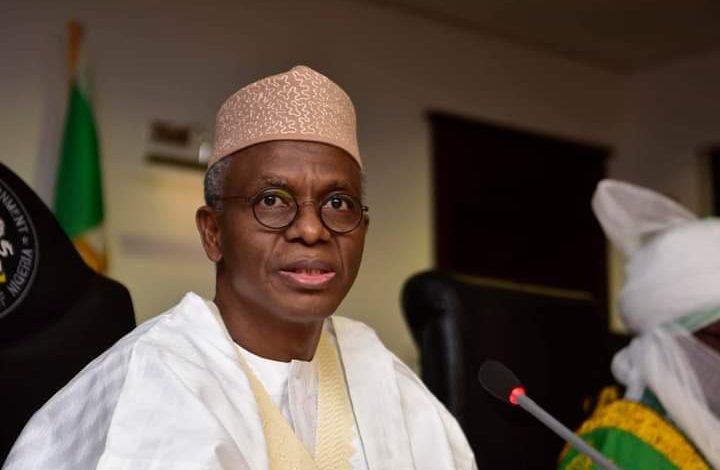 Former Governor of Kaduna State, Nasir el-Rufai, has blamed ex-President Muhammadu Buhari's administration for its inability to curb terrorism, noting that the ex-leader allegedly spurned the piece of advice he gave him to contain the crisis.
He spoke during the inauguration of his successor, Senator Uba Sani, in Kaduna, yesterday.
El-Rufai said: "In 2017, I requested the Federal Government to designate the emerging banditry as an insurgency and to unleash on them (bandits) the full weight of the military. Sadly, this was not done until 2022, acting upon the declaration of the Federal High Court.
It is a matter for regret that the Federal Government did not appreciate gravity of the problem until banditry had wreaked so much havoc to lives, liberty and livelihoods of so many people.
"Although coordinated military action began later in 2022, the job remains incomplete. I, therefore, urge the government to sustain the pressure on bandits, insurgents and terrorists, and make the military action comprehensive and simultaneous across the seven frontline states – six in the Northwest and Niger – that are most impacted."
Meanwhile, the new governor has called for creation of state police to address insecurity in the country. Sani, in his inaugural speech, said the existing situation demands overhaul of tactics.
His words: "Kaduna State has had its fair share of bloodletting and unnecessary destruction. To this end, this administration will invest heavily in all legally permissible efforts, including deploying technology for security and law enforcement.
"Similarly, we shall be assisting the police, military, para-military and other security agencies in the state. We shall also engage traditional, religious institutions and community leaders to ensure effective intelligence gathering, as well as working towards peaceful and harmonious coexistence within the various communities