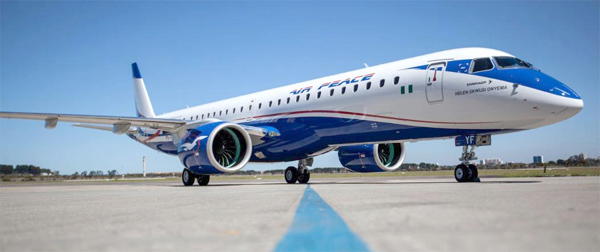 The Chief Executive Officer, Centurion Aviation Security and Safety Consult, Group Captain John Ojikutu, has condemned the action of the Saudi Arabian government to cancel the visa-on-arrival of 264 Nigerians.
Vanguard reports that 264 passengers airlifted by Nigeria's major carrier, Air Peace, on arrival at the Arab country, were asked to return to Kano, as their visas were cancelled.
Reacting to the incident, Ojikutu, an aviation industry expert said it was a case of apparent aeropolitics and diplomacy from Saudi Arabia, describing it as a means to force the Nigerian operator out of the route unless the government intervened, adopting the principle of reciprocity.
He also suggested that the Ministry of Foreign Affairs step in immediately and intervene in the case.
He said what happened revealed that it is pertinent for the Federal Government to stand strongly with any Nigerian carrier designated to operate international destinations.
Ojikutu said Nigeria should designate airlines approved to operate out of the country as flag carriers, noting that the United States had no national carrier, as all the airlines are supported by the government and designated as flag carriers.
"The action of the Saudi authorities is shocking. There is aeropolitics there and there is also diplomacy. There is need for the Nigerian government to stand firmly with Nigerian carriers and also designate them as flag carriers; so that other countries will know that they represent Nigeria.
"Government must come out and intervene. Government must be behind Air Peace now to ensure it is not denied its rights as contained in the Bilateral Air Service Agreement, BASA, between the two countries.
''The ministry of foreign affairs must not keep quiet. Nigeria must not keep quiet. Ideally, government is expected to stand behind any of the country's airline it designates to fly overseas," Ojikutu said.