Taiwo Odukoya, the presiding pastor of the Fountain of Life Church, Ilupeju, Lagos, celebrated his 10th wedding anniversary with his wife, Rosemary Simangele Nomthi last Sunday, January 5.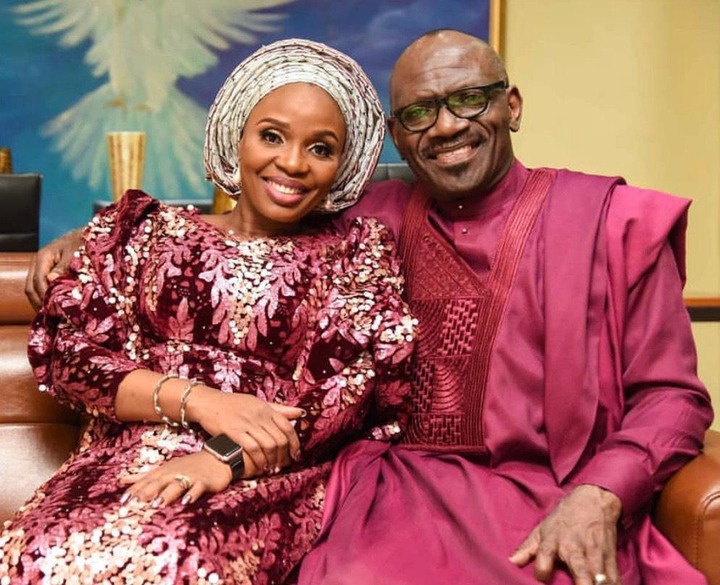 Exactly ten years ago, Odukoya, 63, had got married to Nomthi in Lagos. The marriage came four years after his first wife, Pastor Bimbo Rosemary Odukoya (née Williams), died in the 2005 Sosoliso air crash, which also claimed the lives of hundreds of students of the Loyola Jesuit College, Abuja.
During her lifetime, Pastor Bimbo, through her teaching, charismatic disposition and exemplary conduct, was a role model to millions of Nigerian youths. Also, she was the best-known woman evangelist in Nigeria.
She ministered specially to spinsters, bachelors and middle-aged couples whose marriages were floundering. Her TV programme, Single & Married, drew large audience nationwide. Her emphasis was on old-fashioned marital fidelity.
What made her teachings very captivating was her eloquence. Indeed, the revered pastor made her teachings practical by highlighting scriptural passages relevant to people's life challenges and needs.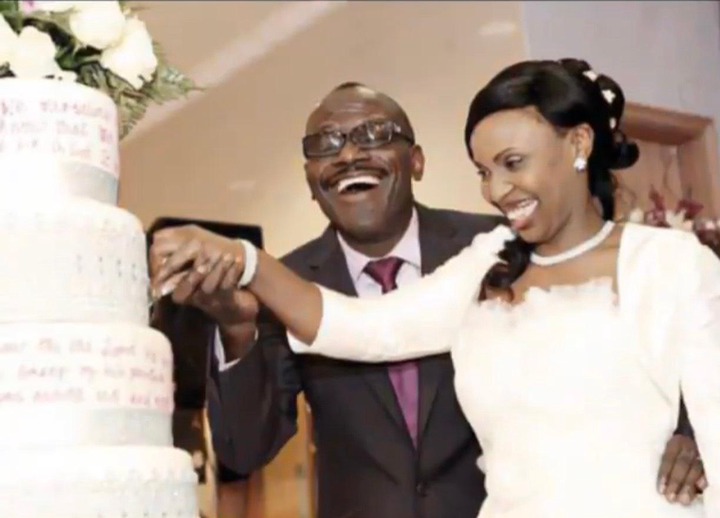 Before death separated them, Taiwo and Bimbo Odukoya were married for 21 years. The union was blessed with three children – Tolu, Jimi and Tobi. Ironically though, one person who was reported to have encouraged Odukoya to remarry was his late mother-in-law, Mrs. Anike Williams, who passed away in 2009. His three children were also said to have pressurised him marry another wife as well.
If Odukoya's decision to remarry didn't take many people by surprise, his choice of a bride must have. Nomthi (née Zulu), a South African, was then living in London, where she worked as a music director. Odukoya had visited London for a speaking engagement at the Triumphant Church International, when he met his future wife.
After the affair took off and Odukoya made up his mind to marry Nomthi, he took his time in unfolding his plan to his church members at the Fountain of Life Church. Eventually, when he finally decided to go public with his plan, he still refused to disclose the identity of his bride-to-be.
Nevertheless, his announcement was greeted with a wild jubilation from the church members. One of the visiting guests at the service, Mrs. Hilda Adefarasin, the mother of Pastors Wale and Paul Adefarasin, was said to have prodded Odukoya to reveal his bride. But he tactically declined and explained he would tell her in private.
However, during the first service of Sunday, January 3, 2010, Odukoya finally deflated the suspense, being nursed by his church members when he invited his bride-to-be to the pulpit. He was said to have formally introduced Nomthi to the congregation, who greeted her with a rousing response.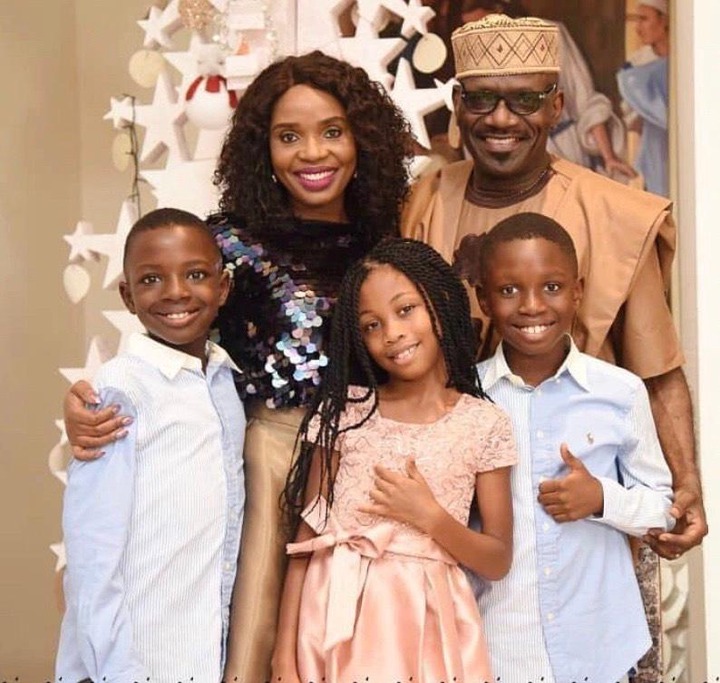 Meanwhile, the congregation was yet to assimilate the full import of Odukoya's marriage plan when the news of his wedding ceremony hit the street two days later.
The marriage ceremony took place on Tuesday, 5 January, 2010 at the Civic Centre, Ozumba Mbadiwe, Victoria Island. It was witnessed by a select crowd of guests, which comprised of a few gospel ministers, family members, close friends and church members. Bishop Mike Okwonkwo, founder of The Redeemed Evangelical Mission, TREM, who is a spiritual mentor of Odukoya officiated solemnisation of the union.
Ten years down the line, the Odukoyas have a lot to show for their marriage. Nomthi has since settled down and acclimatized to the Nigerian culture, traditions and values. As an associate senior pastor at Fountain of Life Church, Nomthi has fared very well and has been making great impacts as a minister.
She is the chairperson of Fountain Initiative for Social Development and the founder and chairman of Funda Wazi Foundation, a non-profit organization committed to providing child-friendly resources and trainings to equip children and adults to ensuring children's safety and well-being. Nomthi has authored several children books such as, "No! Don't Touch Me There", "A Bully Is Not A Hero", "Help They Are Fighting Again", "Boys and Girls Are Different But Equal" among many others. These books empower children to confront any form of abuse or social ills.
On his own part, Odukoya presides over a ministry that is committed to raising leaders in every sphere of life. He is also the President of Discovery for Men and Women, a ministry that inspires men and women to take up their God-ordained positions of leadership and influence in the home and in the society.
The marriage between Odukoya and Nomthi is blessed with three children.
Written by Kemi Akinyemi