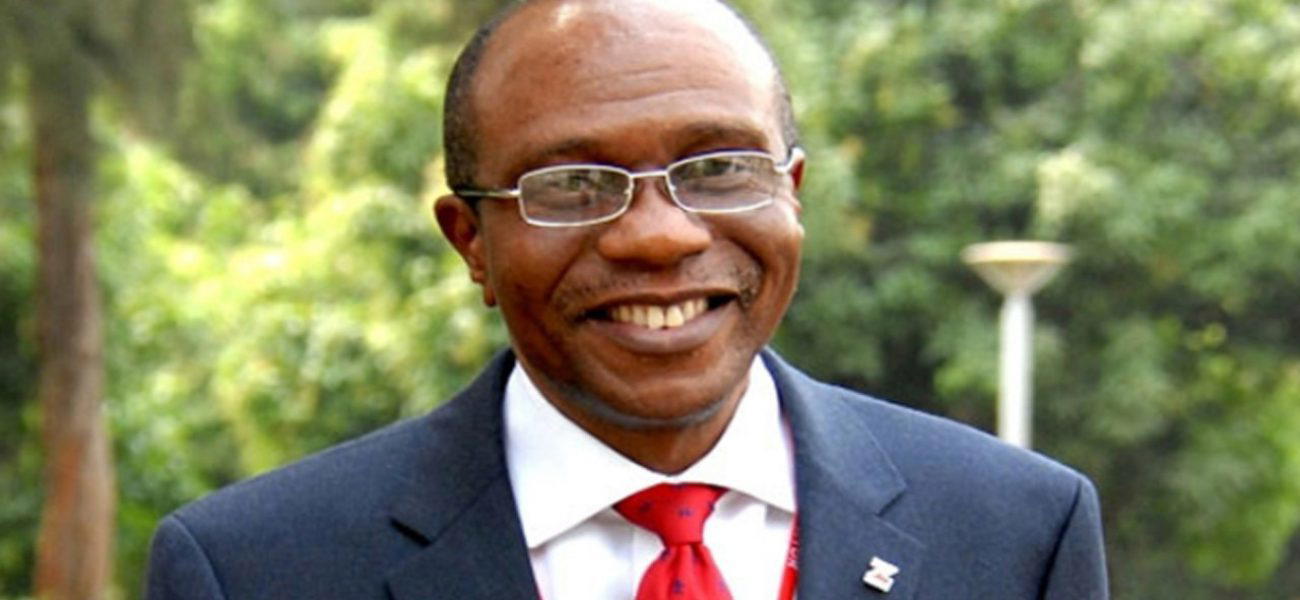 By Omeiza Ajayi, Abuja
Legal practitioners under the aegis of Lawyers in Defence of Democracy have slammed the State Security Services SSS for arresting and detaining the suspended Governor of the Central Bank of Nigeria CBN, Mr Godwin Emefiele while leaving out his principal and approving authority, former President Muhammadu Buhari.
The SSS had in December last year made attempts to arrest Emefiele but was stopped by the Courts.
Emefiele had in the lead up to the 2023 general elections came under intense scrutiny following the apex bank's Naira Redesign Policy which many partisans saw as targeting Asiwaju Bola Tinubu, then presidential candidate of the ruling All Progressives Congress APC.
Speaking on Arise Television breakfast show monitored Friday in Abuja, Convener, Lawyers in Defence of Democracy, Kingdom Okere, also accused the SSS of framing up Emefiele. He described the arrest as illegal, saying it was in violation of a subsisting order of the Federal Capital Territory FCT High Court.
He consequently called for the sack of the Director General State Services DGSS, Yusuf Bichi, saying there was no reason to have retained him when President Tinubu sacked the Service Chiefs.
Okere who recalled how the SSS had tried to arrest Emefiele in December last year but only succeeded in June 2023, said it was deeply concerning that the security agency would still detain Emefiele for more than one month, instead of having gathered its evidences within the period from December 2022 to June 2023.
He said; "We just heard from the statement by the DSS that they have charged him to court. Charging him to court is different from arraigning him.
"We have not seen a copy of the charge. Of course, the accused has been in illegal detention of the DSS, and his lawyers should be privy to whatever charges that may have preferred against him.
"The point is that Lawyers in the Defence of Democracy have been on this issue since 7th December 2022 when the DSS sought to obtain a black market exparte application from the Federal High Court. It is black market because the honourable judge of the Federal High Court said the DSS could not use that honourable court to commence an irregular proceeding.
"Thereafter, on 29th December 2022, Justice MA Hassan of the FCT High Court made an order of perpetual injunction restraining the DSS from preferring any trump up charge of terrorism financing against the suspended CBN Governor, Godwin Emefiele and DSS participated in that proceeding and they have not appealed that decision and if they purport to have done that, there is no proper record of appeal at the Appeal Court to that effect.
"The rule of law does not empower the DSS to disregard an order of a court of competent jurisdiction. The only thing they can do within their constitutional right is to go to a higher court to set it aside. Insofar as that order remains, whatever they are purporting to do, to file any charges against Emefiele remains illegal ab initio.
"Between 7th of December 2022 when they first went to court and 8th June 2023 when they eventually arrested him, they didn't have any evidence against him. What they have done is to prove us right that they had plans to frame him up. It has now taken them more than one month and just Thursday's court order that directed them to either release him or charge him to court to now go and file whatever charge they purport to have filed."
Arrest Buhari
Okere also said Emefiele was only following orders, that the man who gave him the order, former President Muhammadu Buhari ought to also have been arrested by the SSS.
He said; "Whatever Emefiele did as CBN Governor had presidential approval. So, if they have anything against him, they should also know that it is traceable to former President Muhammadu Buhari and they should also being him to book so that they can defend themselves.
"Be that as it may, DSS upon searching Emefiele's house found only N300,000. Does it mean that Emefiele from his legitimate earnings cannot have N300,000 in his house? They also found a licence for pump action. Any other thing they come out with tomorrow that they found in Emefiele's house is pure falsehood. Those were the only two things they found in his house and it took them more than one month and the order of a court to go and file charges against him just yesterday.
Track record of flouting rule of law
"The DSS has a history of disobeying court orders. It is their stock in trade. They also gave a track record of invading people's homes in the wee hours of the day or night just as they did to justices of the supreme court and of course you know how the matter ended.
"DSS has always proven itself as an agency that flouts the rule of law. They see themselves as above the law, whereas they were established by just a piece of legislation, the Security Agencies Act that was signed by the president and they now see themselves to be over and above the constitution of Nigeria that established the federation where all arms of government must operate within the ambit of the constitution.
"Tinubu, the new president has a track record of believing in the rule of law. One example is that he fought former President Olusegun Obasanjo when he withheld the local government allocation due to Lagos state because Tinubu found that it was within the powers of the state Assembly to create local governments or development centres as they are called today", he added.
Sack Bichi
Mr Okere also advocated the sack of the DGSS, Yusuf Bichi, saying President Tinubu could be sending the wrong signals to Nigerians by retaining him.
"We are calling on President Tinubu to not allow the overzealousness of the DSS to tarnish his hard-earned reputation of believing in the rule of law, of believing in opposition politics and in his inaugural address, he promised Nigerians that he was going to obey the rule of law.
"We now asked him, why are you still leaving this man in office? All other Service Chiefs have been removed. Why did you leave him? Probably because he participated in the whole politics of old and new Naira notes and attempted to initially frame Emefiele up by going to the Federal High Court to seek exparte application. And of course, it is widely believed that he belongs to Tinubu's camp and that is why the president is still leaving him in office.
"So, we are telling the president that this is not the right way to begin. Nobody is above the entire Federal Republic if Nigeria. Look for more competent hands and replace this person because ab initio, his appointment was a subject of controversy.
"We learned in the public domain that he had retired and former President Muhammadu Buhari in his characteristic manner of not following the law in making certain appointments like he appointed former CG of Customs, a retired Army colonel, also brought Bichi back to serve as DSS, an institution from which he had long retired as we learned in the media.
"So, we are telling the incumbent president to do things right," Okere added.