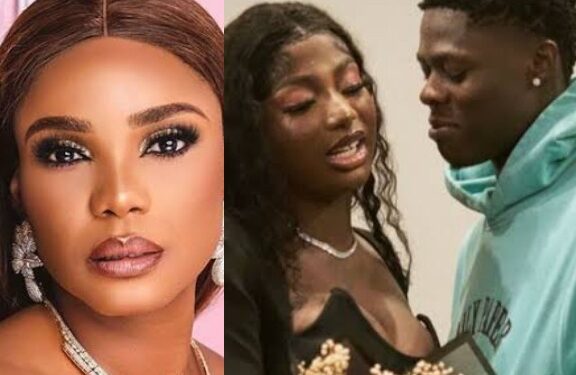 Nollywood actress and activist, Iyabo Ojo, has revealed that Omowunmi Aloba, the wife of the late Nigerian rapper, Ilerioluwa Oladimeji Aloba, aka Mohbad, has been interrogated by the Nigerian Police no fewer than 3 occasions regarding the circumstances surrounding her husband's death.
Tribune Online reports that Mohbad, who shared a 6-month-old son named Liam with Omowunmi, passed away on September 12, 2023, at the age of 27.
Following his death, Nigerians have continued to demand justice, and the Lagos State Police Command subsequently launched an investigation into the incident.
The police have since taken 5 major suspects into custody in connection with the case.
However, some Nigerians continue to demand the interrogation of Omowunmi in relation to her husband's death. They argue that she may possess information that could help the police uncover the circumstances that led to his death.
Responding to the calls for Omowunmi's interrogation in an Instagram post on Tuesday, Iyabo Ojo, who has been at the forefront of a campaign seeking Justice for Mohbad, said that Omowunmi has already been interrogated by the police 3 times.
She stated that 2 of the times Omowunmi was interrogated were captured on Nigerian Police television.
She also clarified that the CCTV mounted at Mohbad's house was at no time connected or fixed for usage.
Please note that the cctv camera in Mohbad's house was never fixed or connected, it has no BVR nor Hard disk."
When a curious Instagram user asked about evidence of Omowunmi's interrogation, Iyabo Ojo mentioned that the interrogations were recorded on cameras, and the Instagram user could verify the information by visiting Panti.
The Instagram user Samzygold67 commented, "We need evidence say they interview his wife as we see as they do for his dad 3 times without no any video lol."
She responded, "@samzygold67, if you go to panti for interrogation, there are cameras there. which records everything.. so if you go to panti and request for her interrogation, they will show you."