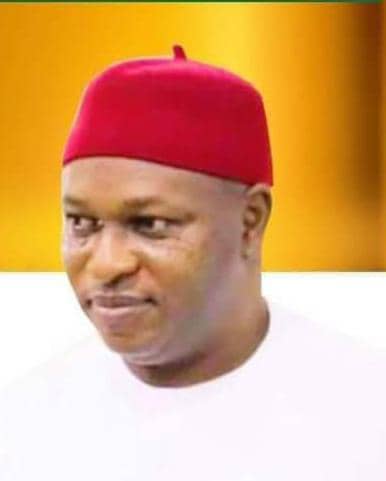 An Independent National Electoral Commission (INEC) staff member, Mr Emmanuel Damis, on Tuesday appeared before the Governorship Election Petition Tribunal as subpoenaed witness and tendered Mr Peter Mbah's qualifications.
The Governorship Election Petition Tribunal is hearing the petition filed by Mr Chijioke Edeoga of the Labour Party against Peter Mbah of the Peoples Democratic Party (PDP).
Edeoga is praying the tribunal to disqualify Mba over the alleged NYSC certificate forgery.
When the subpoenaed witness came into the witness box to tender the documents on the evidence, the counsels to the second and third respondents objected to the tendering of documents and refused the counsel to the petitioner, Mr Eyitayo Fatogun to re-examine the witness.
The INEC staff then tendered Mbah's certificates which he submitted alongside his governorship nomination form.
According to the witness, the documents with me are Form EC9 and all the attachments, for the PDP governorship candidate, Enugu State.
The LP counsel applied to tender the documents as exhibits and were admitted by the tribunal as evidence.
However, the petitioners' counsel, Fatogun equally cited plethora of cases which he said justified the evidence of the subpoenaed witness
Both the PDP and Mbah objected to the admissibility of the documents. They, however, reserved their objections for the written address.
The two counsels to the respondents, Mbah and the PDP objected to his evidence on the grounds that a witness must first swear to a witness deposition on oath, citing several authorities to back up their argument.
Meanwhile, during cross examination of the witness by the PDP's counsel, Mr Alex Iziyon (SAN) on membership register of the LP submitted to the commission before the election, Damis could not identify Edeoga's name as the Isiuzo LGA was not found in the list by the subpoenaed witness.
The witnesses, who said they were all party agents included Ezeme Ifesinachi, Lt.-Col. Chizoba Ugwu (Rtd) from Obollo-Etiti, Joseph Ada and Jonas Okwor, all from from Obollo-Etiti in Udenu Local Government Area.
The witnesses alleged irregularities in the result announced by the INEC for Udenu LGA.
The Chairman of the Tribunal, Justice M.K Akano said that a ruling on the objections raised by the respondents would be considered alongside the judgement.
Akano adjourned the case till July 12 for continuation of hearing. (NAN)