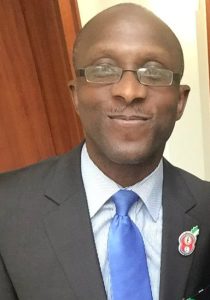 **Says Emefiele Failed to Redeem Himself*
Senior Special Assistant to former Vice President Yemi Osinbajo, Laolu Akande, has called for thorough investigation of the suspended Governor of the Central Bank of Nigeria, Mr. Godwin Emefiele.
President Bola Ahmed Tinubu had on Friday suspended the CBN Governor sequel to the ongoing investigation of his office and the planned reforms in the financial sector of the economy.
The suspended CBN Governor became a guest of the Department of State Services following his arrest in Lagos by operatives of the secret State Service and airlifted to Abuja.
Responding to the Emefiele's suspension in a tweet on Saturday, Akande stated that it was high time the CBN governor faced investigation.
Akande stated, "It was about time the CBN Governor faced suspension and an accompanying investigation.
"All people of goodwill and those who value integrity, irrespective of political leanings would be thankful for this development. Emefiele was given a long rope and fair consideration, but he failed to redeem himself."
The former spokesman added that Emefiele's shenanigans and the colossal damage he perpetrated at the CBN was to the utter detriment of the Nigerian people.
"This is not even about cashless policy but apparent corruption in the dual foreign exchange policy and the arbitrage. What a sigh of relief!" he stated