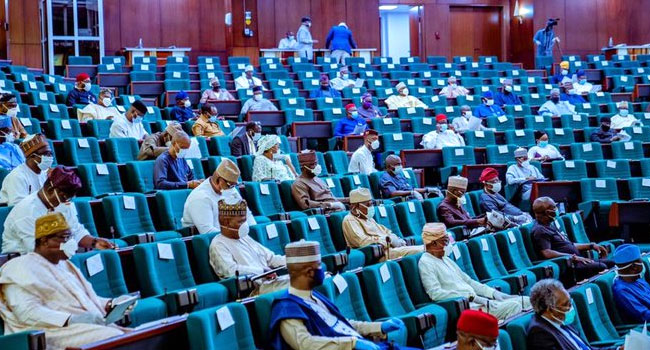 The House of Representatives on Tuesday established an ad-hoc committee to probe the alleged misuse of N2.3 trillion generated by the Tertiary Education Trust Fund (TETFUND) from the Tertiary Education Tax between 2011 and 2023.
This decision was made following the adoption of a motion sponsored by Hon. Olusola Fatoba, Hon. David Fouh, and Hon. Zakari Nyampa.
The House acknowledged that the Tertiary Education Tax was introduced as a special corporate tax to provide dedicated funding for tertiary education in Nigeria, including capital projects, research and development, among others.
It recalled that the tax was instituted based on the repealed Education Tax Act, which established the Education Trust Fund and imposed an Education Tax of 2.5% on the assessable profit of Nigerian companies.
Furthermore, the House noted that in 2011, the Education Tax Act was repealed and replaced with the Tertiary Education Trust Fund Establishment Act. The Finance Act of 2021 subsequently increased the applicable Tertiary Education Tax rate from 2% to 2.5%.
The House expressed awareness that since the establishment of the Tertiary Education Trust Fund in 2011, the Fund has generated trillions of Naira in revenue. However, it raised concerns about numerous financial irregularities in the Fund's operations, contract awards, and project execution.
The House highlighted that the Standard Operating Procedure within the Fund is flawed, lacking proper project supervision mechanisms for tertiary institutions. Disbursement of funds occurs without adequate tracking, and payments are made even when contractors fail to achieve required milestones.
According to the motion, "the House further notes that these abuses, actions, inactions, and infractions have led to misappropriation of funds and unjust enrichment totalling about 2.3 Trillion Naira.
"The House is concerned that if urgent measures are not taken to investigate these allegations, the deterioration of the Tertiary Education System will persist.
This may result in strike actions, substandard institutions, loss of trust in the system, brain drain of talented youth, and the complete collapse of the Education System, all stemming from the gross abuse of a commendable special intervention program and the President's aspiration to provide quality tertiary education opportunities to young people."
The Committee is required to submit a report within four weeks for further legislative action