By Daud Olatunji
LAGOS—FORMER President Olusegun Obasanjo, yesterday, disclosed the possibility of him writing another open letter on burning national issues.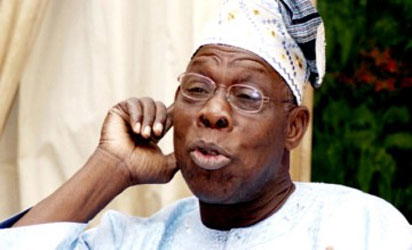 He also revealed that his Coalition for Nigeria Movement, CNM, is making progress in mobilising Nigerians ahead of 2019, saying, over three million people, including himself, have so far registered as members.
Obasanjo, who disclosed of plans to write another letter, said: "After my last letter, it will take some time before I write another one."
The former president, who spoke on 'Press for Progress: Women, Politics  and Nation Building', in Lagos, said that women were not doing enough for themselves.
On the CMN drive, Obasanjo said: "I am giving them encouragement; I have registered and I believe that, as at today, we have registered more than three million people. My belief is that we need a grassroots movement that can bring the change that this country needs. We need the platform and we need the system."
On the need for women to get involved in politics, he said: "Human beings are the same, men and women. We need fair treatment of women. Gender inequality has cost Africa so much. Negotiate as 2019 election is coming, but the table has turned against you. In the 2019 elections, women must have a place of honour.
"You should all say enough is enough. Women, as the majority, must be reckoned with in the overriding interest of the general good of our people.
"The society must correct the impression that it is only women who have nothing to do or have been failing other endeavours that go into politics.
"A way to do this is to ensure that successful women, who occupy top cadres in the society, should join politics so as to give stiffer competition to the male counterpart.
'We must discriminate positively in favour of women, and women themselves must know how to use other women for their good in politics.
"The reason for the positive discrimination is not because women are inferior, but while they have what it takes to succeed in politics, the men folk have continued to hold them back. And so, the positive discrimination will solve such problem."
In her remarks, the Executive Council Chairperson of WIMBIZ, Mrs Olubunmi Talabi, said that the government must implement the affirmative action on women inclusion in nation-building.
The post STATE OF THE NATION: I may write another letter — Obasanjo appeared first on Vanguard News.