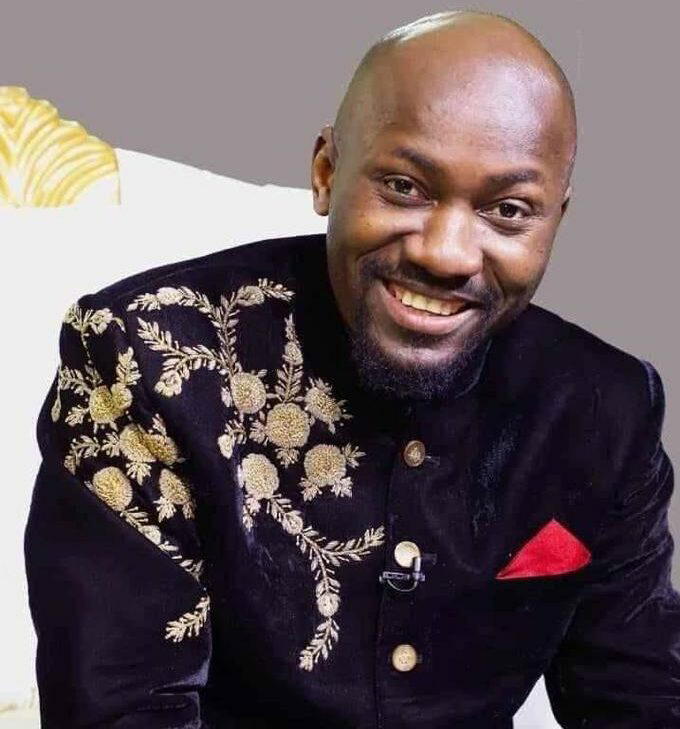 The Nigeria Police Force (NPF), has arrested Yusuf Ismael Isah, a 32-year-old man from Okene, Kogi State, for attacking the convoy of fiery cleric, Apostle Johnson Suleman.
The cleric, who is the founder of Omega Fire Ministries Worldwide, Auchi, was attacked on October 21, 2022 on Benin-Auchi Road, wherein six people, including three police personnel were murdered.
The suspect was arrested following an investigation by the operatives of FIB-IRT who were on the trail of the assailants.
Two members of the seven-man gang were gunned down in separate encounters with the police and the other four are at large.
Isah, a native of Okene, Kogi State and a plumber, at Agbaraoluwa Phase 2 Ijoka, Akure, Ondo State was arrested with five Ak47 rifles, two K2 assault rifles, 180 live ammunition and four suspected IEDs all found in his apartment.
Force public relations officer (FPRO), CSP Olumuyiwa Adejobi said investigations revealed that the suspect was part of the 7-man gang responsible for the attack on the convoy of the Apostle and some of the rifles found in his possession were in fact rifles snatched from the three police officers slain during the October 21, 2022 attack.
The suspect revealed to journalists that he joined the vicious gang in 2021 after he was freed from Olokuta Correctional Centre where he was on remand since 2019 for alleged involvement in armed robbery.
Isah told journalists that he and his gang members trailed the pastor to the point where he was attacked with five AK 47 riffles.
He said, "The attack on him (Suleman) was to assassinate him. I was not part of the discussion; Ilayasu and Labisca were the ones involved in the discussion.
He, however, insisted that he didn't know the person that ordered the assassination of Suleman.
The suspect also said the group specialises in kidnapping for ransom and have carried out about four kidnapping operations between 2021 and 2023, including the attack on the convoy of the Apostle, before the gang was eventually busted by the Police.
The suspect also confessed that the gang was responsible for the kidnap of a popular oil dealer at Jetu, Auchi in 2022, where they obtained a ransom of about N70 million before his release.
The gang equally carried out the kidnap of a business man on Benin-Agbor Expressway in 2022 and collected N20 million as ransom from the victim's family.
Their last attempt at kidnapping after the failed attack on Apostle Suleman was on Owo-Ikare Road where they were heavily engaged and repelled by the police escort accompanying their target.