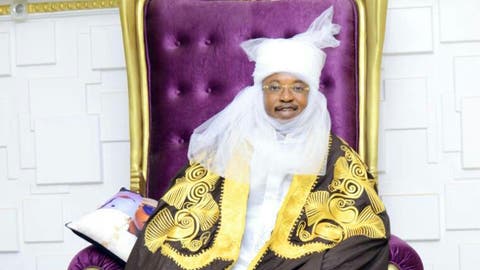 The Oluwo of Iwo land, Abdulrasheed Akanbi, has defended his adoption of the Emir of Yoruba land title, saying it was a "metaphor" of the disunity among traditional rulers in Yoruba land.
The Oluwo on Saturday formally adopted the title of northern traditional rulers at the installation and ceremony of an Islamic scholar, Yahquub Abdul-Baaqi Mohammed as Waziri of Yorubaland.
The installation portends a new crisis among the Muslim community as the installation was done against the advice of the League of Imams and Alfas in Southwest Nigeria, Edo and Delta States asking him not to install the Waziri as that of Yoruba land, but should restrict the title only to Iwo land.
But speaking to PREMIUM TIMES via telephone on Saturday, the monarch said the Council of Obas in Yoruba land had been bedevilled by perennial crisis and all his efforts to ensure it was resolved had failed.
"I will love to emulate everything that is good. I love a place where there is unity. There is no peace among the monarchies of the Yoruba as there is backbiting, backstabbing, and encroaching among them," he said.
"There are so many corruptions in our cultural values and I have tried, I have been talking about it. I love my culture, I love my tradition, but if there are some bad things in there, we need to work on it and remove it.