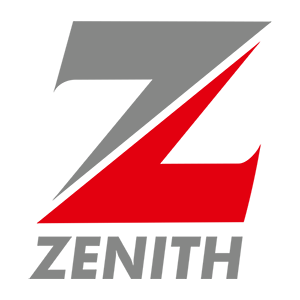 For many who bank with Zenith Bank, the events of the last two working days have definitely shown that they are either being taken for granted or the bank needs serious rebooting.
Virtually all the bank's branches in Abuja were shut to customers today over systems crash. According to the officials, they had no network.
A customer who visited the A.Y.A. Asokoro branch of the bank narrated that his experience was not palatable at all and he has vowed to transfer all his money to another and perhaps more serious bank. According to the customer, he got to the bank around 8.45am and all he wanted was to do bank transfer. After queueing up, he was eventually allowed in only for those in charge to say that there was no network. He was initially told he could do Zenith to Zenith transfer which he opted for so that the funds he needed could at least be moved out since he didn't install any of the banking apps and didn't have an ATM card on the account.
Shortly after he submitted the usual form for transfers, he started hearing whispers from other customers, the bank's network had been down since Friday, even the intra bank transfer may not be possible. By the time he made up his mind to leave at 12noon, situation had not changed.
Meanwhile, a crowd had built up in front of the bank with many of the customers who wanted to come in, either to withdraw or undertake any transaction caught up with the no-network web. The gates were locked up for over forty minutes this he could not leave the banking premises until Policemen came around from Asokoro Police station. Eventually the gate was opened so that those who wanted to leave could exit themselves.
Meanwhile, when we visited the Utako branch of the bank as well as the Aminu KANO branches in Wuse 2 around 3.00pm, there was no sign of business as the customers were turned back from the gate.
The systems failure only help to accentuate the crisis bank customers have had to face in the last few weeks as they also face an unbelievable government policy that made them deposit all their old currencies in banks for new redesigned ones only for them not to be able to collect the new ones from the banks because they are not available.